CHRISTIAN RUPP personally
Life Performance Coach & Mentor – mit Herz
My transformation shows how to rise again from the greatest low in life.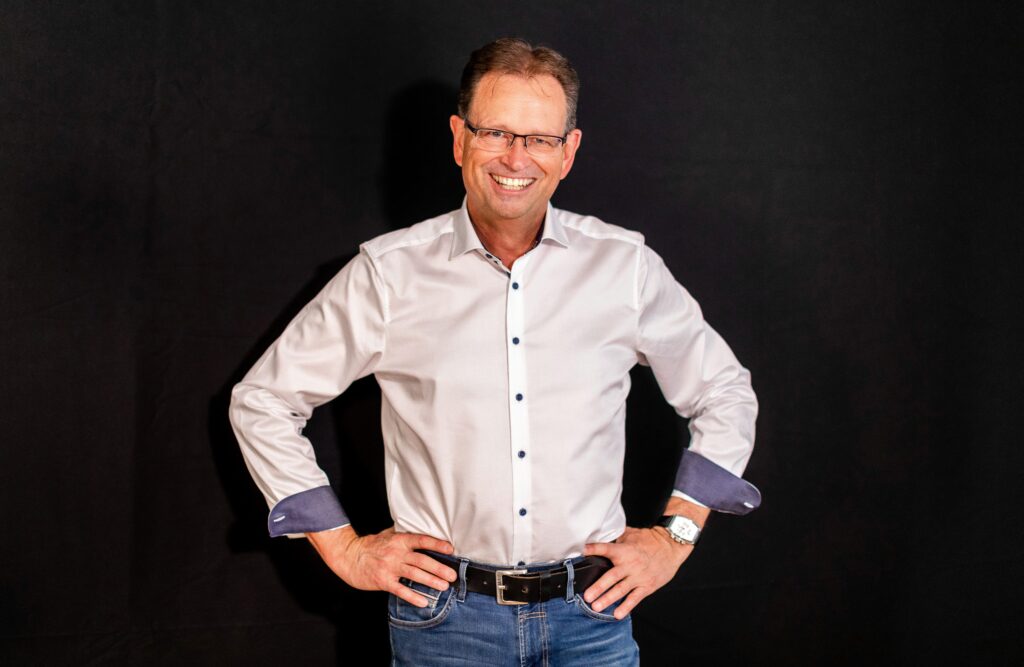 Coaching and leadership experience
Christian Rupp has been successfully guiding people to achieve their goals and visions for over 30 years. He supports people who are hungry for the future to uncover their private and professional potential as well as their calling so that they can move into a happy and fulfilled life. His principles are: Don't-go-there-and-where-there-is-no-way-there-is-a-way-built. Welcome to a new phase of your life!
As a trainer, speaker and life performance mentor, he loves to encourage people to take responsibility for their lives, to take new paths and to push their boundaries further. Through his empathic nature and experience, he manages to move people to find their calling. He is the father of 3 grown-up wonderful children, who are already married themselves.
His mentoring programmes use the well-founded and holistic Life Performance System. Participants (coachee or mentee) are picked up in a personal way where they are at in life. His approach takes him/her on a journey of the heart with himself/herself. Depression, burnout, divorce, professional reorientation, etc. can be countered at an early stage if he/she takes personal responsibility. Participants experience much more momentum, passion and results after such an event. Christian Rupp is personally and professionally on hand to encourage and support all along the way.
Participants (=clients) become increasingly aware of their calling and they look forward to a clear direction in life. Through personality work, limiting beliefs are dissolved and potential is released. In the gradual implementation of the insights, they reach a new level on the path to their calling and thus also to a fulfilled and happy life.
The mentoring programmes build on each other and help to transform the previous life into a self-determined happy life in balance without burning out. Unlike the get-rich-quick-and-happy coaches, the transformation is based on the HEART code and is thus holistic.
My transformation after burnout
My highest value is to encourage people to do more with their lives and to expand or even break their previous boundaries. Boundaries only exist between countries, legally, physically or in the mind. There is always a way to achieve goals and visions. One's own blockages through mindset, beliefs or transferred values no longer have to be. My past is marked by many blockages and injuries and therefore I can quickly expose them today.
Already in childhood I learned to build something from fragments or building blocks that I had imagined in my head. Over the past 30 years, I have worked with people to achieve ambitious business and personal goals. I have learned to always find a way to achieve goals and visions. All IT projects with budgets of up to 2-digit millions, team sizes of up to 50 people, for which I had overall responsibility, were 100% successful. In most cases, the feedback from the managers and employees involved was also outstanding.
Burnout and exhaustion depression!? I thought it would never get me, but I had to experience something else. After an exhaustion depression and burnout with a 6-week stay in hospital, I remembered my abilities, dreams and visions and took my life in hand anew. This led to a complete reorientation in my life. I had realised that for decades I had not lived "my life", but had cut myself down and reduced myself in order to please other people and fit into their pattern. With the help of books, videos, coaches and mentors, I started to dissolve my beliefs and learn about values.
I learned from coaches and mentors, verified numerous coaching concepts and built a holistic 360-degree coaching approach that is based on and goes beyond scientific findings. Numerous insights as well as my coaching approach have helped me to come out of my disorientation and build myself up. Permanent daily work on my personality shaped me into the person of the heart that I am today. I had to learn to set focus and limits not only in business but also for myself as a person and to follow a path to success with my own character. Where there is no path, a path is built. The daily work on myself continues today.
How did I become who I am today?
Throughout my life, I learned from childhood to work hard, to be better than others and to earn money as an honest man. I worked my way up from a workshop apprenticeship via 2 studies (Dipl. Betrieb.-Ing and Dipl. Wirtschaftschaft-Ing NDS/STV) and was always decent, courteous and knew how to please everyone. I had a family with a perfect household and 3 lovely children, a nice big house, 2 cars and many technical gadgets. I could afford almost everything.
For more than 13 years, I managed and successfully implemented national and international IT and organisational projects in the banking, telecom, retail and service provider environment as an independent entrepreneur and freelancer. Primarily, I implemented ambitious visions. I also had to get major projects out of their difficulties and back on track. This was my world, success followed me and I loved these challenges.
Over the years, I noticed how I was being sucked dry inside, both privately and in business. Apart from my Christian faith and meditations, I had nothing where I could refuel. My needs and desires were denied or I had no time for career reasons. So I began to give myself up to the point of self-denial and self-sacrifice in order to get recognition. The only affirmations I received were at work and through professional successes.
In my self-employment I achieved many things, but other people took the credit, because I learned to be "self-conscious" as a child. I had successfully implemented and introduced many projects with great commitment and competence. Due to my reticence, I sold my successes too little and so others were happy about it and reaped the praise. Yes, I was also manipulable by superiors and could not distance myself enough and say "no" because I was afraid of rejection. I was saddled with even more work.
At the lowest point, everything built on each other and finally came together in a crash: marital frustration, quitting my job and the burnout. I had long since renounced my dreams and had almost given up on life altogether. A renowned clinic in Switzerland could not help me, nor could trained professionals. Instead of chewing over my problems like a cow, I wanted to experience a way in the clinic to get out of my low point in life. I found all the questions inappropriate and did not feel addressed and certainly not encouraged. After the clinic, almost powerless, I started self-coaching and vitalising my body and brain for strength. I read a lot about mindset, beliefs, blockages, values and especially about myself as a highly sensitive person (HSP). I wanted to learn to be myself again, to live my strengths and to release my potentials. Dealing with high sensitivity as a special gift has given me numerous new insights and breakthroughs.
There are too many different self-help trainers and coaches on the net. Everyone wanted to "coach" me at that time. There were no clear coaching structures or "promises of success" with any coach as I offer today. A lot of it was just blah blah blah, structureless, feel-good hype or esoteric. So I started coaching myself and also questioning existing coaching approaches. The five cardinal questions were: Who am I? What am I here for? What am I capable of? Where do I come from and where do I want to go? What can I do and what do I no longer want? I began to turn over every stone in my life, to dissolve blockages, to discard the burdensome and to release potentials. I learned to understand my thoughts and actions (beliefs and values), to refocus and to clearly define myself.
Today, my promise of success goes so far that I can prove that Life Performance Mentoring is consistent, moves people forward and therefore works. What I don't have is a pill or a button that transforms the client into a new life without their participation and self-responsibility.
Career and vocation coaching
With the help of a career and vocation coaching over several months, I wanted to find out once again what my heart and the heart of my wife at the time beat for. Yes, I had been looking for a common vocation and common hobbies and interests for over 20 years, as well as where our potentials lay. Suddenly an old vision came back to me, that I stand in front of people and speak into their lives, encouraging them to find their divine calling in self-responsibility. This put wind in my sails and gave me new courage to live. I also remembered how my heart was happy to support and accompany other people (on a private basis).
Only the new "standing up for my life", for my visions and for other people let me work through my situation, clear it up, align thoughts and gather strength. The courage and joy of life came back. I also learned to focus and accept help from suitable coaches and mentors. With the help of my mentor, I found the right structure to move forward. I learned to carefully extract the essentials for myself and to implement them as far as my strength allowed.
I was able to learn a lot from international coaches and mentors. My years of experience are now in Life Performance Mentoring and in the system. I have processed books, study results, scientific reports as well as hundreds of lectures and webinars. In particular, scientific, neurological and neuro-cardiological findings as well as knowledge from natural laws have contributed to my understanding. Today, I am proud to have built the holistic Life Performance System that guides people into their calling and is based on the HEART code.
Collaboration and Partners: Since 2021 I am happy to collaborate with the Swiss umbrella organisation for personality training VPT (VPT profile Christian Rupp) as well as being a member of the board since 2022 (VPT board).
I learned:
In every human being there is a supernatural and divine calling that wants to be lived. The human being or his soul remains searching until it has arrived in the HEART code and is at home.
Never give up, especially not on yourself! The way you think about yourself and deal with yourself is the way people will deal with you.
There is always a way. Where there is no way, we build a new way!
Do you feel in a similar frustration, hole or dead end?
What life do you want to live?
Do you want to get into your heart flow, be there for people or even leave a footprint on this earth?
Do you feel you are on the wrong track in life and are looking for your calling? You have one! Come and unlock your HERZcode®.
You feel that you want to break your chains and old structures? Let it happen!
Do you want to start anew or simply make more out of your life? Do it!
Do you want to stop complaining, justifying yourself or always having to apologise? Stand by your decisions and your opinion!
You long for acceptance, self-worth and a new vision for your life? Come, I will help you and give you new courage!
You want to make a second career or find your new vocation? Let's talk and see that you find it!
Do you feel different from everyone else, more sensitive and confident? Let's definitely talk and find your greatness!
Today I am happy and grateful to have arrived at my heart's calling and a fulfilled life. Come with me and we will rock our lives and take more wonderful people with us.
Warmest greetings,
Yours, Christian Rupp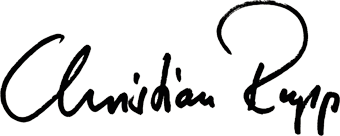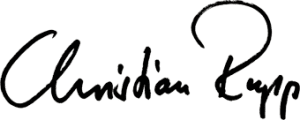 Life Performance Mentor